Fout: EntityRef: expecting ';'

Fout: Opening and ending tag mismatch: meta line 78 and head

Fout: Opening and ending tag mismatch: img line 94 and a

Fout: Opening and ending tag mismatch: img line 99 and a

Fout: Opening and ending tag mismatch: a line 99 and li

Fout: Opening and ending tag mismatch: li line 98 and ul

Fout: Opening and ending tag mismatch: ul line 96 and li

Fout: Opening and ending tag mismatch: a line 94 and ul

Fout: Opening and ending tag mismatch: li line 93 and div

Fout: Opening and ending tag mismatch: img line 109 and a

Fout: Opening and ending tag mismatch: img line 111 and a

Fout: Opening and ending tag mismatch: img line 113 and a

Fout: Opening and ending tag mismatch: a line 113 and div

Fout: xmlParseEntityRef: no name

Fout: Opening and ending tag mismatch: a line 111 and hgroup

Fout: Opening and ending tag mismatch: img line 146 and span

Fout: Opening and ending tag mismatch: span line 146 and div

Fout: xmlParseEntityRef: no name

Fout: Opening and ending tag mismatch: div line 145 and header

Fout: Opening and ending tag mismatch: img line 179 and a

Fout: Opening and ending tag mismatch: a line 178 and div

Fout: Opening and ending tag mismatch: img line 184 and div

Fout: Opening and ending tag mismatch: img line 190 and div

Fout: Opening and ending tag mismatch: img line 196 and div

Fout: Opening and ending tag mismatch: img line 215 and p

Fout: Opening and ending tag mismatch: p line 215 and div

Fout: Opening and ending tag mismatch: div line 214 and article

Fout: Opening and ending tag mismatch: article line 204 and div

Fout: Opening and ending tag mismatch: img line 243 and span

Fout: Opening and ending tag mismatch: span line 243 and div

Fout: Opening and ending tag mismatch: img line 248 and span

Fout: Opening and ending tag mismatch: span line 248 and div

Fout: Opening and ending tag mismatch: img line 253 and span

Fout: Opening and ending tag mismatch: span line 253 and div

Fout: Opening and ending tag mismatch: img line 258 and span

Fout: Opening and ending tag mismatch: span line 258 and div

Fout: Opening and ending tag mismatch: img line 268 and p

Fout: Opening and ending tag mismatch: img line 268 and div

Fout: Opening and ending tag mismatch: img line 268 and div

Fout: Opening and ending tag mismatch: p line 268 and div

Fout: Opening and ending tag mismatch: img line 274 and span

Fout: Opening and ending tag mismatch: span line 274 and div

Fout: Opening and ending tag mismatch: img line 280 and div

Fout: Opening and ending tag mismatch: img line 285 and p

Fout: Opening and ending tag mismatch: br line 286 and h2

Fout: Opening and ending tag mismatch: h2 line 286 and div

Fout: Opening and ending tag mismatch: img line 294 and span

Fout: Opening and ending tag mismatch: span line 294 and div

Fout: Opening and ending tag mismatch: img line 295 and span

Fout: Opening and ending tag mismatch: span line 295 and div

Fout: Opening and ending tag mismatch: img line 296 and span

Fout: Opening and ending tag mismatch: span line 296 and div

Fout: Opening and ending tag mismatch: img line 297 and span

Fout: Opening and ending tag mismatch: span line 297 and div

Fout: Opening and ending tag mismatch: img line 298 and span

Fout: Opening and ending tag mismatch: span line 298 and div

Fout: Opening and ending tag mismatch: img line 299 and span

Fout: Opening and ending tag mismatch: span line 299 and div

Fout: Opening and ending tag mismatch: img line 308 and div

Fout: Opening and ending tag mismatch: input line 312 and div

Fout: Specification mandates value for attribute data-columns

Fout: EntityRef: expecting ';'

Fout: EntityRef: expecting ';'

Fout: EntityRef: expecting ';'

Fout: EntityRef: expecting ';'

Fout: EntityRef: expecting ';'

Fout: EntityRef: expecting ';'

Fout: EntityRef: expecting ';'

Fout: EntityRef: expecting ';'

Fout: EntityRef: expecting ';'

Fout: EntityRef: expecting ';'

Fout: EntityRef: expecting ';'

Fout: EntityRef: expecting ';'

Fout: Opening and ending tag mismatch: img line 312 and a

Fout: Opening and ending tag mismatch: a line 312 and div

Fout: EntityRef: expecting ';'

Fout: EntityRef: expecting ';'

Fout: EntityRef: expecting ';'

Fout: EntityRef: expecting ';'

Fout: EntityRef: expecting ';'

Fout: EntityRef: expecting ';'

Fout: EntityRef: expecting ';'

Fout: EntityRef: expecting ';'

Fout: EntityRef: expecting ';'

Fout: EntityRef: expecting ';'

Fout: EntityRef: expecting ';'

Fout: EntityRef: expecting ';'

Fout: Opening and ending tag mismatch: img line 312 and a

Fout: Opening and ending tag mismatch: a line 312 and div

Fout: Opening and ending tag mismatch: br line 312 and span

Fout: Opening and ending tag mismatch: br line 312 and div

Fout: Opening and ending tag mismatch: br line 312 and div

Fout: Opening and ending tag mismatch: br line 312 and div

Fout: EntityRef: expecting ';'

Fout: EntityRef: expecting ';'

Fout: EntityRef: expecting ';'

Fout: EntityRef: expecting ';'

Fout: EntityRef: expecting ';'

Fout: EntityRef: expecting ';'

Fout: Opening and ending tag mismatch: img line 312 and a

Fout: Opening and ending tag mismatch: a line 312 and div

Fout: Opening and ending tag mismatch: br line 312 and span

Fout: Opening and ending tag mismatch: span line 312 and div

Fout: EntityRef: expecting ';'

Fout: EntityRef: expecting ';'

Fout: EntityRef: expecting ';'

Fout: EntityRef: expecting ';'

Fout: EntityRef: expecting ';'

Fout: EntityRef: expecting ';'

Fout: EntityRef: expecting ';'

Fout: EntityRef: expecting ';'

Fout: EntityRef: expecting ';'

Fout: EntityRef: expecting ';'

Fout: EntityRef: expecting ';'

Fout: EntityRef: expecting ';'

Fout: xmlParseEntityRef: no name

Fout: Opening and ending tag mismatch: img line 312 and a

Fout: Opening and ending tag mismatch: a line 312 and div

Fout: xmlParseEntityRef: no name

Fout: Opening and ending tag mismatch: br line 312 and span

Fout: EntityRef: expecting ';'

Fout: EntityRef: expecting ';'

Fout: EntityRef: expecting ';'

Fout: EntityRef: expecting ';'

Fout: Opening and ending tag mismatch: img line 312 and span

Fout: Opening and ending tag mismatch: span line 312 and div

Fout: Opening and ending tag mismatch: div line 312 and span

Fout: Opening and ending tag mismatch: span line 312 and div

Fout: Opening and ending tag mismatch: span line 312 and div

Fout: EntityRef: expecting ';'

Fout: EntityRef: expecting ';'

Fout: EntityRef: expecting ';'

Fout: EntityRef: expecting ';'

Fout: EntityRef: expecting ';'

Fout: EntityRef: expecting ';'

Fout: EntityRef: expecting ';'

Fout: EntityRef: expecting ';'

Fout: Opening and ending tag mismatch: img line 312 and a

Fout: Opening and ending tag mismatch: a line 312 and div

Fout: EntityRef: expecting ';'

Fout: EntityRef: expecting ';'

Fout: EntityRef: expecting ';'

Fout: EntityRef: expecting ';'

Fout: EntityRef: expecting ';'

Fout: EntityRef: expecting ';'

Fout: EntityRef: expecting ';'

Fout: EntityRef: expecting ';'

Fout: Opening and ending tag mismatch: img line 312 and a

Fout: Opening and ending tag mismatch: a line 312 and div

Fout: EntityRef: expecting ';'

Fout: EntityRef: expecting ';'

Fout: EntityRef: expecting ';'

Fout: EntityRef: expecting ';'

Fout: EntityRef: expecting ';'

Fout: EntityRef: expecting ';'

Fout: EntityRef: expecting ';'

Fout: EntityRef: expecting ';'

Fout: EntityRef: expecting ';'

Fout: EntityRef: expecting ';'

Fout: EntityRef: expecting ';'

Fout: EntityRef: expecting ';'

Fout: Opening and ending tag mismatch: img line 312 and a

Fout: Opening and ending tag mismatch: a line 312 and div

Fout: EntityRef: expecting ';'

Fout: EntityRef: expecting ';'

Fout: EntityRef: expecting ';'

Fout: EntityRef: expecting ';'

Fout: EntityRef: expecting ';'

Fout: EntityRef: expecting ';'

Fout: EntityRef: expecting ';'

Fout: EntityRef: expecting ';'

Fout: EntityRef: expecting ';'

Fout: EntityRef: expecting ';'

Fout: EntityRef: expecting ';'

Fout: EntityRef: expecting ';'

Fout: EntityRef: expecting ';'

Fout: Opening and ending tag mismatch: img line 312 and a

Fout: Opening and ending tag mismatch: a line 312 and div

Fout: xmlParseEntityRef: no name

Fout: Opening and ending tag mismatch: br line 312 and span

Fout: Opening and ending tag mismatch: span line 312 and div

Fout: StartTag: invalid element name

Fout: Opening and ending tag mismatch: i line 312 and script

Fout: Opening and ending tag mismatch: i line 312 and div

Fout: Opening and ending tag mismatch: a line 312 and div

Fout: Opening and ending tag mismatch: img line 314 and div

Fout: Opening and ending tag mismatch: img line 324 and div

Fout: Opening and ending tag mismatch: img line 327 and div

Fout: Opening and ending tag mismatch: img line 330 and div

Fout: Opening and ending tag mismatch: img line 333 and div

Fout: Opening and ending tag mismatch: img line 336 and div

Fout: Opening and ending tag mismatch: img line 339 and div

Fout: Opening and ending tag mismatch: img line 342 and div

Fout: Opening and ending tag mismatch: img line 345 and div

Fout: Opening and ending tag mismatch: img line 348 and div

Fout: Opening and ending tag mismatch: img line 351 and div

Fout: Opening and ending tag mismatch: img line 354 and div

Fout: Opening and ending tag mismatch: img line 357 and div

Fout: Opening and ending tag mismatch: img line 369 and div

Fout: Opening and ending tag mismatch: br line 372 and strong

Fout: Opening and ending tag mismatch: br line 373 and p

Fout: Opening and ending tag mismatch: strong line 372 and div

Fout: Opening and ending tag mismatch: br line 376 and strong

Fout: Opening and ending tag mismatch: img line 378 and p

Fout: Opening and ending tag mismatch: br line 377 and div

Fout: Opening and ending tag mismatch: br line 380 and strong

Fout: Opening and ending tag mismatch: br line 381 and p

Fout: Opening and ending tag mismatch: strong line 380 and div

Fout: Opening and ending tag mismatch: br line 384 and strong

Fout: Opening and ending tag mismatch: img line 385 and a

Fout: Opening and ending tag mismatch: img line 386 and a

Fout: Opening and ending tag mismatch: a line 386 and p

Fout: Opening and ending tag mismatch: br line 385 and div

Fout: Opening and ending tag mismatch: img line 390 and a

Fout: Opening and ending tag mismatch: a line 389 and div

Fout: Opening and ending tag mismatch: a line 385 and div

Fout: Opening and ending tag mismatch: strong line 384 and footer

Fout: Opening and ending tag mismatch: p line 384 and div

Fout: Opening and ending tag mismatch: div line 384 and body

Fout: Opening and ending tag mismatch: p line 380 and html

Fout: AttValue: " or ' expected

Fout: attributes construct error

Fout: Couldn't find end of Start Tag span line 479

Fout: Opening and ending tag mismatch: span line 525 and script

Fout: Opening and ending tag mismatch: span line 524 and html

Fout: Premature end of data in tag i line 494

Fout: Premature end of data in tag script line 422

Fout: Premature end of data in tag html line 421

Fout: Premature end of data in tag div line 380

Fout: Premature end of data in tag img line 377

Fout: Premature end of data in tag strong line 376

Fout: Premature end of data in tag p line 376

Fout: Premature end of data in tag div line 376

Fout: Premature end of data in tag p line 372

Fout: Premature end of data in tag div line 372

Fout: Premature end of data in tag div line 371

Fout: Premature end of data in tag div line 370

Fout: Premature end of data in tag div line 369

Fout: Premature end of data in tag footer line 368

Fout: Premature end of data in tag div line 344

Fout: Premature end of data in tag div line 341

Fout: Premature end of data in tag div line 338

Fout: Premature end of data in tag div line 335

Fout: Premature end of data in tag div line 332

Fout: Premature end of data in tag div line 329

Fout: Premature end of data in tag div line 326

Fout: Premature end of data in tag div line 323

Fout: Premature end of data in tag div line 322

Fout: Premature end of data in tag div line 320

Fout: Premature end of data in tag div line 319

Fout: Premature end of data in tag img line 318

Fout: Premature end of data in tag div line 317

Fout: Premature end of data in tag p line 312

Fout: Premature end of data in tag script line 312

Fout: Premature end of data in tag div line 312

Fout: Premature end of data in tag div line 312

Fout: Premature end of data in tag div line 312

Fout: Premature end of data in tag div line 312

Fout: Premature end of data in tag div line 312

Fout: Premature end of data in tag div line 312

Fout: Premature end of data in tag div line 312

Fout: Premature end of data in tag div line 312

Fout: Premature end of data in tag span line 312

Fout: Premature end of data in tag div line 312

Fout: Premature end of data in tag div line 312

Fout: Premature end of data in tag div line 312

Fout: Premature end of data in tag div line 312

Fout: Premature end of data in tag div line 312

Fout: Premature end of data in tag div line 312

Fout: Premature end of data in tag div line 312

Fout: Premature end of data in tag div line 312

Fout: Premature end of data in tag div line 311

Fout: Premature end of data in tag div line 309

Fout: Premature end of data in tag div line 308

Fout: Premature end of data in tag div line 307

Fout: Premature end of data in tag div line 295

Fout: Premature end of data in tag div line 294

Fout: Premature end of data in tag div line 293

Fout: Premature end of data in tag div line 291

Fout: Premature end of data in tag p line 285

Fout: Premature end of data in tag div line 284

Fout: Premature end of data in tag div line 283

Fout: Premature end of data in tag div line 282

Fout: Premature end of data in tag div line 273

Fout: Premature end of data in tag div line 272

Fout: Premature end of data in tag div line 267

Fout: Premature end of data in tag div line 265

Fout: Premature end of data in tag div line 246

Fout: Premature end of data in tag div line 241

Fout: Premature end of data in tag div line 240

Fout: Premature end of data in tag div line 238

Fout: Premature end of data in tag div line 237

Fout: Premature end of data in tag div line 199

Fout: Premature end of data in tag div line 192

Fout: Premature end of data in tag div line 183

Fout: Premature end of data in tag div line 177

Fout: Premature end of data in tag div line 176

Fout: Premature end of data in tag a line 108

Fout: Premature end of data in tag ul line 91

Fout: Premature end of data in tag div line 90

Fout: Premature end of data in tag div line 88

Fout: Premature end of data in tag hgroup line 87

Fout: Premature end of data in tag header line 86

Fout: Premature end of data in tag div line 85

Fout: Premature end of data in tag body line 81

Fout: Premature end of data in tag link line 77

Fout: Premature end of data in tag link line 76

Fout: Premature end of data in tag link line 75

Fout: Premature end of data in tag link line 50

Fout: Premature end of data in tag link line 49

Fout: Premature end of data in tag link line 48

Fout: Premature end of data in tag link line 47

Fout: Premature end of data in tag link line 46

Fout: Premature end of data in tag link line 45

Fout: Premature end of data in tag link line 42

Fout: Premature end of data in tag meta line 37

Fout: Premature end of data in tag meta line 36

Fout: Premature end of data in tag meta line 35

Fout: Premature end of data in tag meta line 34

Fout: Premature end of data in tag meta line 33

Fout: Premature end of data in tag meta line 32

Fout: Premature end of data in tag meta line 31

Fout: Premature end of data in tag meta line 30

Fout: Premature end of data in tag meta line 28

Fout: Premature end of data in tag meta line 27

Fout: Premature end of data in tag link line 11

Fout: Premature end of data in tag link line 10

Fout: Premature end of data in tag link line 9

Fout: Premature end of data in tag link line 8

Fout: Premature end of data in tag meta line 4

Fout: Premature end of data in tag meta line 3

Fout: Premature end of data in tag head line 2

Fout: Premature end of data in tag html line 2

Jouw foto op een handdoek
Op een zachte, wasbare handdoek.
140 x 70 cm voor €19,95
100 x 50 cm voor €14,95
Maak van jouw foto een blijvende herinnering
Je eigen foto op een handdoek en binnen 5 werkdagen in huis. Ideaal gepersonaliseerd cadeau om iemand te bedanken, te feliciteren of zomaar eens te verrassen. Je kunt de handdoek gewoon gebruiken, hij blijft zacht en is tot 40 graden wasbaar. Super origineel om te geven, geweldig leuk om te krijgen. Vanaf 1 stuks te bestellen. Je betaalt slechts 14,95 voor 100x50 formaat en 19,95 voor een 140x70 formaat. Verzendkosten in Nederland zijn 3,95. We leveren ook in België.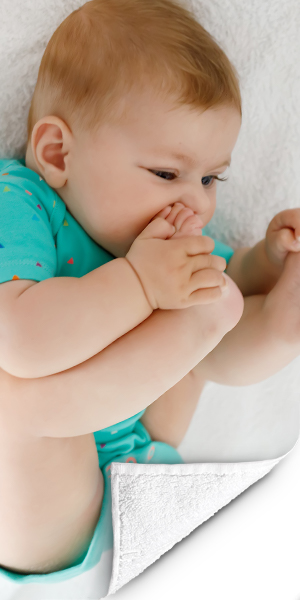 Geen data gevonden, controleer je Kiyoh instellingen
Eenvoudig je foto op een grote handdoek
Met een fotohanddoek heb je een reuze grote zachte foto van 70 cm. bij 140 cm.
Een berezachte knuffelhanddoek zo geregeld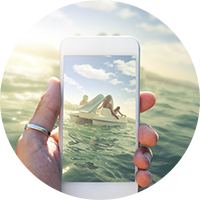 Maak een foto met je mobiel of dikke vette spiegelreflexcamera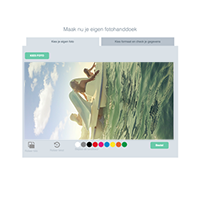 Uploaden naar de fotohanddoek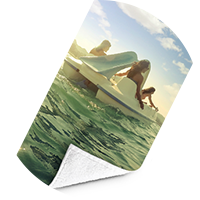 Tadaaaa binnen 5 dagen heb je je fotohanddoek thuis
Jouw handdoek wordt gemaakt in Groningen
Het printen en persen van jouw handdoek wordt met aandacht gedaan
Binnen 5 werkdagen heb je je fotocadeau
Je fotohanddoek heb je al binnen 5 werkdagen in huis! Heb je vragen of wil je een grote bestelling plaatsen? Neem gerust contact met ons op. We helpen graag.
Mail naar info@fotohanddoek.nl of bel tussen 10 en 15 uur naar +31 (0) 50 – 542 63 92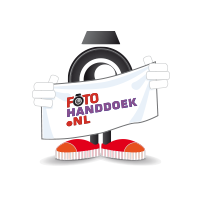 Onze Algemene Voorwaarden zijn supersaaaaai. Dat komt omdat alles goed geregeld omschreven is door een peloton juristen. Wij hebben het allemaal keurig netjes voor je opgeschreven op onze Algemene Voorwaarden pagina. Oh ja, ontdek je een spelfout? Meld het ons. Dan krijg je een Fotohanddoek cadeau.